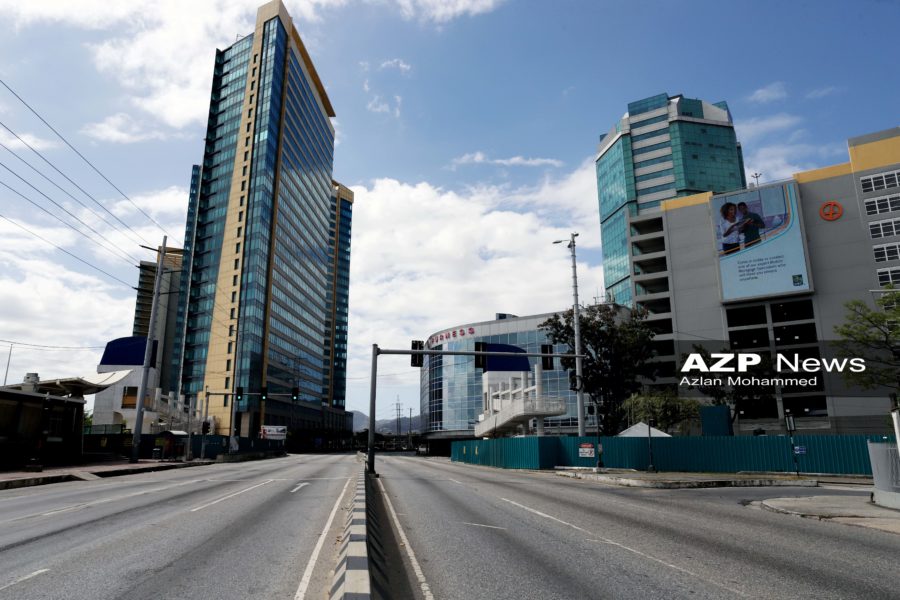 originally published: https://azpnews.com/decisive-leadership-to-stem-the-exodus/?fbclid=IwAR1pWKTplDQqpR0Ybq6G9pQFzfQdDTXXZnDGQugkrPeH4NdFr0YHy_keR_g
Wrightson Road in Port-of-Spain. AZP News/Azlan Mohammed/
FORMER senators Clarence Rambharat and Devant Maharaj and actress/comedian Nicki Crosby are citizens who have opted for a sojourn outside of Trinidad and Tobago. I wonder why.
From their public profiles, I conclude that they are all nationalists, formerly committed to the progress of our twin-island republic but something inspired them to seek happiness elsewhere.
How are they different from the long list of companies who have abandoned the thought of setting up business in T&T? From Sandals to WiPay, companies have made other choices to realise their dreams and aspirations in a country other than ours.
Since 2008, different governments have talked about diversifying the economy away from energy. Over the years we have even invested more than $15 billion of taxpayers' money into the establishment of the T&T International Financial Centre (TTIFC) to realise the dream of diversification.
The International Financial Centre (IFC) concept is not unique to T&T and indeed many other countries have successfully set up IFCs and continue to work aggressively to distinguish themselves.
But our country seems to be stuck, unable to achieve that goal of diversification or to realise our dream of being the regional financial hub. According to their website, TTIFC seems to have pivoted to taking responsibility for building out our country's FinTech-enabled ecosystem.
If someone asked: "Where do you see T&T in five to ten years" most of us would struggle to provide a clear answer.
Decisive, inspirational leadership is required for us to emerge from this stuckness. Many countries have used the misfortune of the Covid-19 pandemic to reboot their economies and focus on building back a stronger, more inclusive, green, and resilient economy.
The T&T response seems to be a doubling down on our petroleum dependency. According to the Green Economy Tracker, the petroleum sector provides 5% of jobs while accounting for 85% of our export earnings and 40% of government revenue.
This reliance on the petroleum sector and the provision of gasoline and electricity at globally low prices have caused our population to become complacent.
Our country has been estimated to have the world's second-highest carbon footprint per capita.
Despite the benefit of our tropical location with an abundance of sun and wind, little has been done to create a green economy.
Our recycling efforts continue to be poorly executed and we still have not found the political will necessary to join the global movement to ban the use of plastics.
Decisive leadership which builds trust and confidence is what is needed to stem the outflow of citizens and businesses.
We all need to feel confident that efforts are being made to diversify our economy away from fossil fuels.
If I could influence our decision-makers to identify two areas of focus for our country, I would suggest massive investments in digitization and a deep pivot to creating and developing a green economy fueled by clean energy.
Maybe if technology underpinned all our actions and conservation was evident in everything we did, fewer citizens would think of leaving our beautiful twin island.
Maybe if the business environment was driven by technology, many more companies would consider setting up shop here.
Additionally, a better rating on the ease of doing index would help. Unfortunately, we continue to make poor decisions about the use of our technology and the greening of our economy is seldom ever discussed by our politicians.
For the foreseeable future, citizens like former senators Rambharat and Maharaj and actress Crosby will continue to remain outside of T&T.